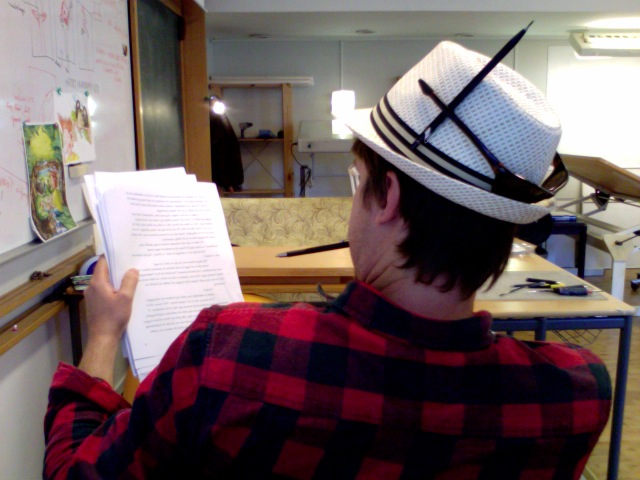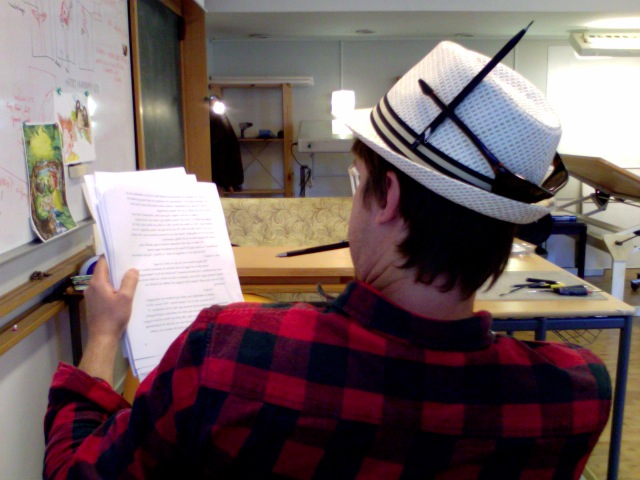 Nya omslag. New Covers in the making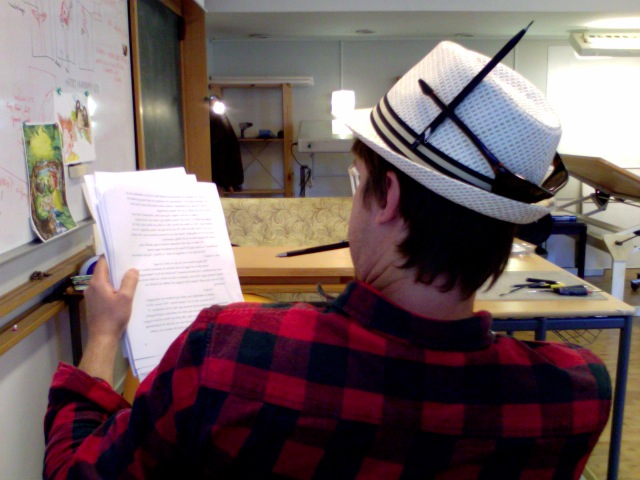 Sitter och läser manus till Peter Ekbergs kommande bok som jag ska göra omslag till. Alltid kul!
Först läsa, sen snabbskissa och ge förslagen till förlagen och därmed författaren. Sen originalskiss för att via ljusbord teckna av och färglägga.
Reading the script for Peter Ekbergs new book. My job will be to make the bookcover…and maybe som more illustrations, we´ll see.