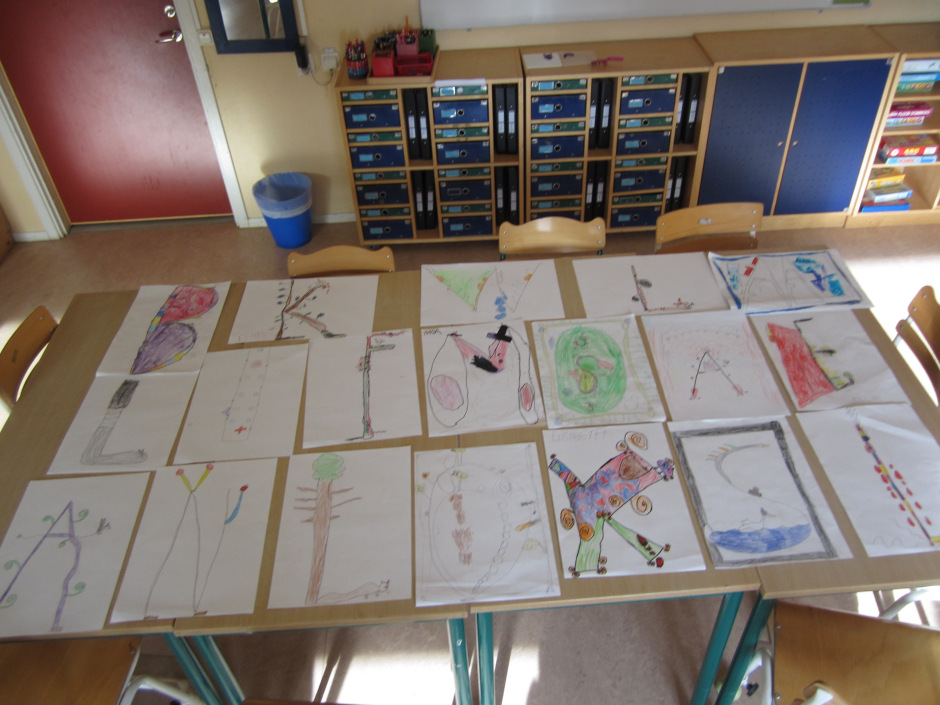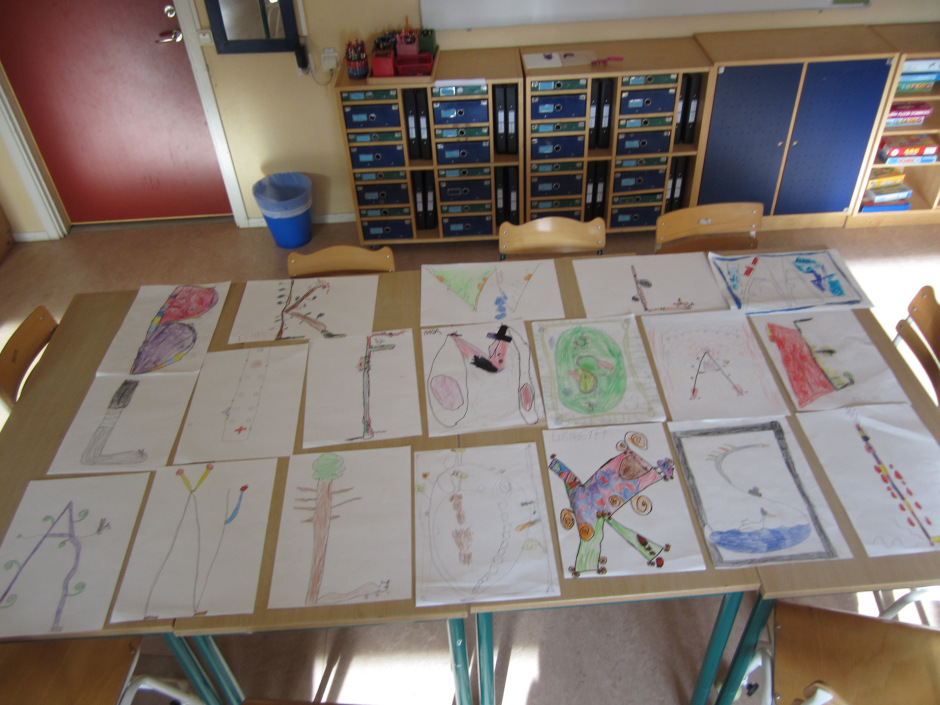 Skapande skolaworkshop. Schoolworkshop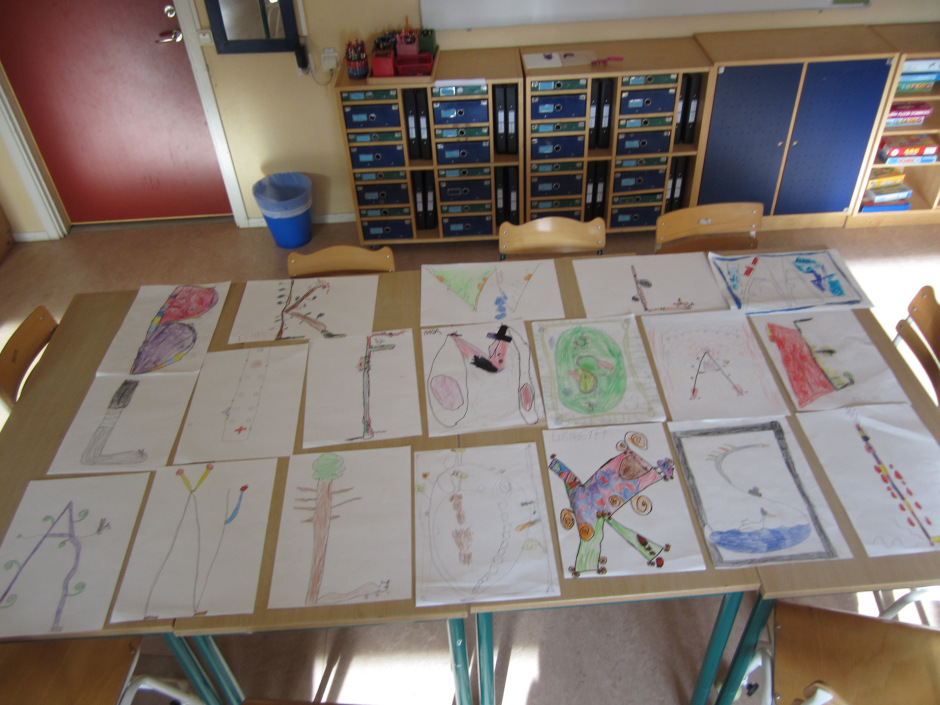 Kul med bilder i mailen från klasser jag besökt. Färdigställda anfanger samt en massa frågor som glömts ställas vid besök. T.ex hur kan du rita en stad samt hur får du ihop allt? Kul!
A picture sent to me, together with questions they missed to ask during the workshop.  It's from one of the classes i visited during spring 2016. We made initial letters.